This week we get the chance to get to know the sexy, stylish and sharp Ewelina Marjatta a little better. What are her greatest secrets, dreams and passions? What are the strangest things she has experienced as a model? Find out below.
Hi Ewelina! Tell us a little bit about yourself.
My name is Ewelina Marjatta and I am 30 years old. I live close to a forest with my husband and 4 chihuahua boys. Me and my husband got married in 2007 when I was 19 years old, but we have been a couple for 17 years. My passion in life is to work out, and it is at the gym that I feel my best.
I also act as a personal representative (a kind of legal representative) where I work with various disputes in court proceedings. Helping others on the right grounds is something I am passionate about in every aspect of life.
How do you think your best friend would describe you?
I am an impulsive person, with a lot going on all the time, but certainly not an egoist. I am dominant, but very charming and know what I want in life. There is not even a small chance of being able to manipulate me. I am stable, purposeful and very caring if you show me loyalty and full respect, I give it back in return.
What do you get most compliments about?
Most often I get to hear how nice and wise I am, with a high potential to take on exactly what I want. That I am "actually" a wonderful and intelligent person. What I do on social media does not reflect a stupid person who cannot do anything else. Of course, it is considered incredibly taboo and it will always be like that. But I would not hide the fact that I love to show myself naked and take sensual photos. Psst…I know that my eyes draws a lot of attention too.
…girls who are angry with me because their men want me…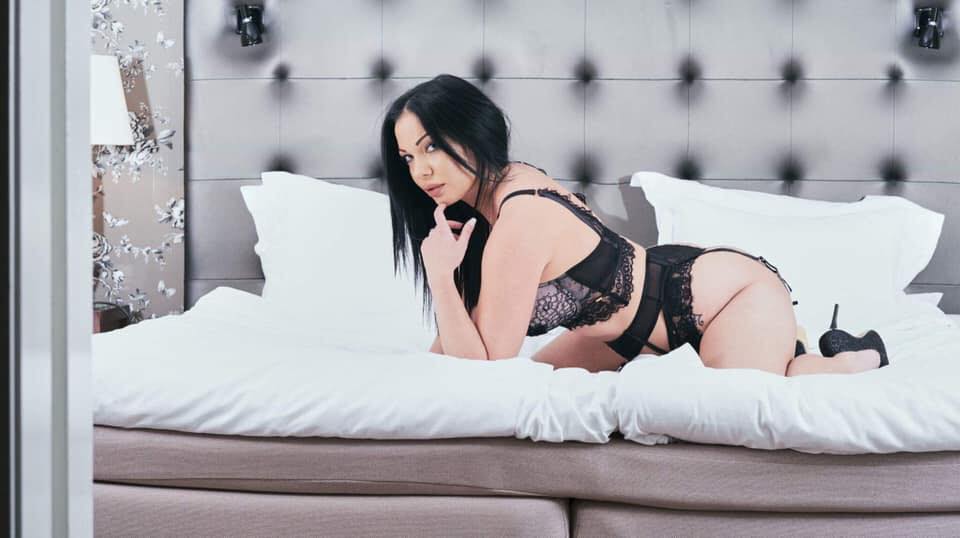 How and why did you become a model?
It's a pretty strange story. I discovered that the majority of the models in the industry all did the same things and looked the same way, I felt that I had to reverse that trend. One does not have to have a fake image and one should never be like everyone else. In addition, I wanted to lift the bad reputation of the industry.
So I decided to show that you don't have to be stupid or uneducated, have financial problems or bad family relationships to do what I and others do. I thought I should prove the opposite. This is one of the life experiences I have made that will help me to support both models and other people in completely new ways.
Tell us one thing that you can't live without.
I cannot live without my thoughts, they bring me forward towards my goals every second. Another thing I wouldn't want to live without is my family – and my dogs!
What are strangest things that you have experienced during your career as a model?
There is far too many weird things that have happened. To give you a few examples: people who claim they are photographers but shows up with nothing but a cell phone camera, photographers who want to be photographed WITH me instead of taking photos of me, fans who run after me in the grocery store and want to take pictures or get autographs, girls who are angry with me because their men want me or have seen me online – an issue I think they should discuss with their boyfriend instead.
And then there is everything that comes rattling down my mailbox. For example underwear, sex toys or other fun gifts such as wine bottles, trinkets or chocolate boxes and scented candles and more. The world is an exciting place isn't it?
…without you there is no Ewelina Marjatta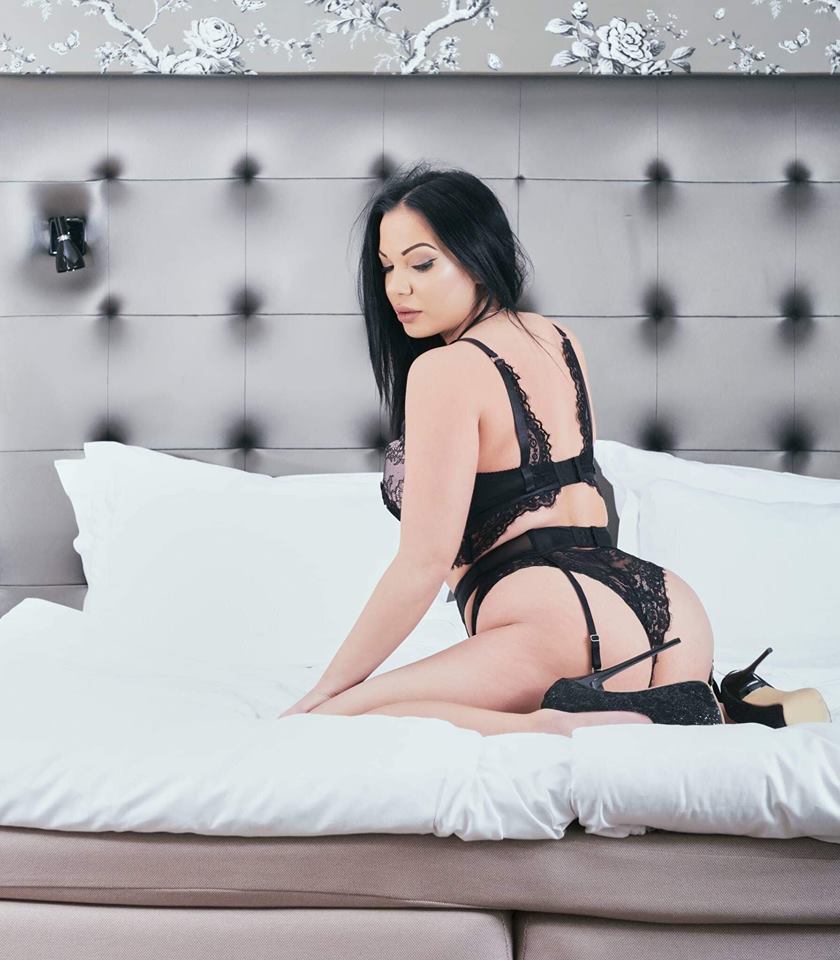 Can you tell us something about yourself that nobody knows?
I don't think anyone knows that I have Asperger's syndrome and ADHD and that I have never tried any medication for it. For me, it's about being able to handle it.
Do you have a dream job?
I want to be a psycho therapist but right now, my life is a bit too stressful.
How did it happen when you started blogging with us?
When I got free reins, and was no longer tied to other agreements, I wanted to expand. Therefore it was easy to start blogging with you in order to expand my new plans and I hope that I will enjoy myself for a long time ahead.
Final question – Do you have something you want to say to your fans?
My fans – YOU are frankly the reason that I continue doing this, you are full of respect and that is why I love what I do. There are different types of fans of course, and I have experienced them all. But the majority are wonderful and without you there is no Ewelina Marjatta, so lots of love and a big thank you to all of you!
And a big thanks to Ewelina for this nice little chat! She is really an exciting and open person and we are looking forward to follow your career and wish you all the best. You can find Ewelinas spicy blog by clicking here.
Here you can see Ewelina twerking and dancing in sexy lingerie, for free!