Sexy as hell, with a body like a goddess. Get to know the 24-year-old restaurant owner from Dalarna, who can get any guy to fall for her by using her playfulness, charm and hot body.
Hi Pinkypii! Tell us a little bit about yourself please!
I am a happy 24-year-old girl living in Dalarna with my partner and child. I love modeling, partying and to hang out with my friends. I also like to to go to the spa and enjoy the relaxing atmosphere or get a long lovely massage. In addition to that, I work with nail extensions and tries to make time for modeling as much as I can. I am also the proud owner of a restaurant!
Oh!Both stylish, creative and driven. What a dream girl! Too bad for the rest of us that you are taken. Tell us more about how you got into the modeling business?
I have watched many episodes of the TV-show Top Model  on occasion and I just love Tyra Banks, she is a Goddess! I did not really think that the modeling thing was something for me though, until a photographer contacted me in the spring of 2018. After the first shoot I was completely stuck, so fun! I love to model and show off my body for my fans. I get so touched and excited by receiving compliments on my pictures and videos from my fans!
There are probably many among us who are happy that you started modeling and now are sharing your beautiful photos here with us. What are you most satisfied with when it comes to your own looks?
I am most satisfied with my legs, my eyes and my hair. My boobs are also something I am happy about, oh and my butt! I have received some compliments for it when out dancing with my friends.
Before my current relationship I only had "fuck buddies". I can miss that period of my life sometimes.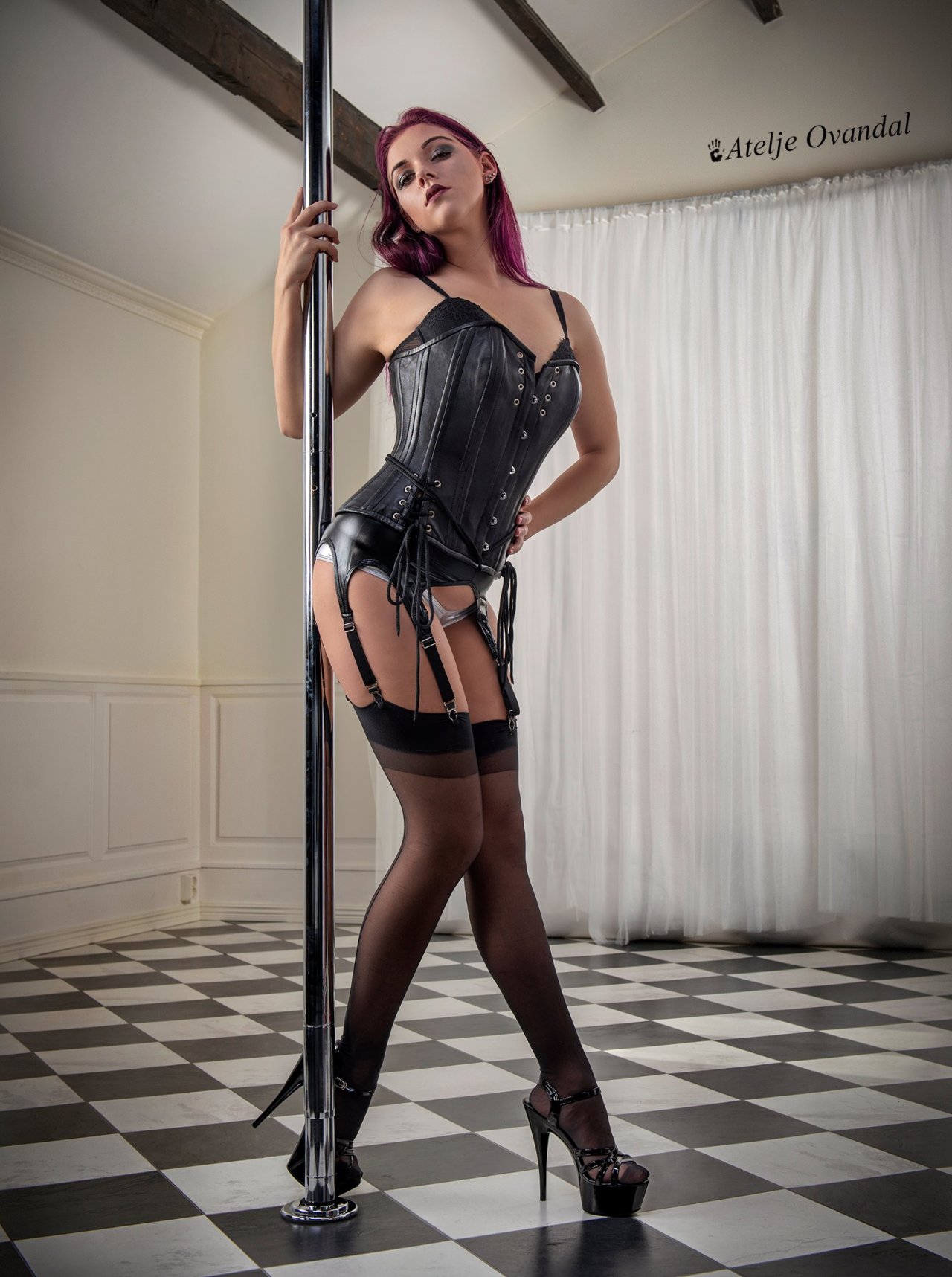 I can see how a hottie like you get lots of admirers. What do you think is the most important trait when it comes to choosing a potential partner?
Hm oh that was a difficult question, I'm pretty picky! A guy does not have to be super hot for me to fall for him, but of course I must think that he is attractive. I also want my partner to be social, and a natural problem solver regardless of whether the car has broken down or if it is an IKEA furniture that needs to be put together, simply said -I want a real man! He should also be good at cooking, I love a good surprise dinner!
So what happens after your partner has surprised you with a cozy dinner?
We might move on to the bedroom. My favorite position is to ride my partner or to lie on my back so he can penetrate me really deep while I have my legs on his shoulders.
While we're on the subject: How did you lose your virginity?
I was 16 years old when I lost my virginity with a guy in my class. We went to his house one day after school and had sex in his room before his parents came home. It was okay. No stress or discomfort.
Would you say you're a typical relationship girl?
Yes and no. Before my current relationship I only had "fuck buddies". I can miss that period of my life sometimes. Don't get me wrong, I really love my boyfriend and I enjoy our sex life a lot – it is amazing, but sometimes I miss that part. You know, the variation you get from meeting different people and experiencing new exciting things with them in the bedroom.
Finally: Do you have anything you want to say to your faithful fans?
Oh yes! To all my fans I would like to say that even though I do not personally know who you are, I am eternally grateful for the time you spend watching and reading the things I post. You mean a lot to me in my career and I really hope you continue to follow me and comment my posts. Take care of yourself and treat others the way you want to be treated.
Many hugs to all of you!
Wow! Who doesn't want to see more of this treat? Check out her blog here and sprinkle this supreme woman with compliments to encourage her to share more of her hot pictures and videos with us!
Take a look at this free teaser. A video clip with Pinkypii caressing herself in a sexy see-through black teddy.
Click on the image to create a free account and enjoy the clip