Who really wants to have a life like an average Joe? Not Nicci Azzy anyway, a former shop assistant who resigned and made a career as a sex blogger. But there is more to Nicci than just blogging. Curious? Of course you are! So read on!
How long have you been blogging?
I started sex blogging approx. 2 years ago and since then, I have been making a living on it. I was tired of living like an average Joe, so I resigned from my then job as a shop assistant and invested wholeheartedly in a sexier and more fun career.
And how long have you been a model?
It sounds like I´m bragging when I say this, but if I'm going to be completely honest I have worked in professions where looks played a big role, ever since my teens. Not only in front of the camera as a model, in all of my jobs and hobbies that I do, it is very important how I look and present myself. You can say that I am my own brand and I promote myself in everything that I do. Today people can have a career that is based on his or her appearance, whether it is as a porn star or as an influencer on social media. Your appearance can determine a lot, and if you are smart you use it to your advantage and make something of it. I love to be the center of attention, so it fits me like a glove to make a career out of it. All my jobs and hobbies are related to my style and appearance. I hope to be well known in one way or another and it is so fun that you want to accompany me on my journey.
Do you work with something outside the blog?
Yes, a few months ago I began to feel that I wanted something more to do than just the blog and today I can proudly tell you that I have started up my own company as a freelance photographer and makeup artist. I also work as a hair extension stylist and does a lot of marketing on social media. But that is more of a fun thing on the side and I don't see it as a job because I get paid in products.
I love red, leather and everything that is tight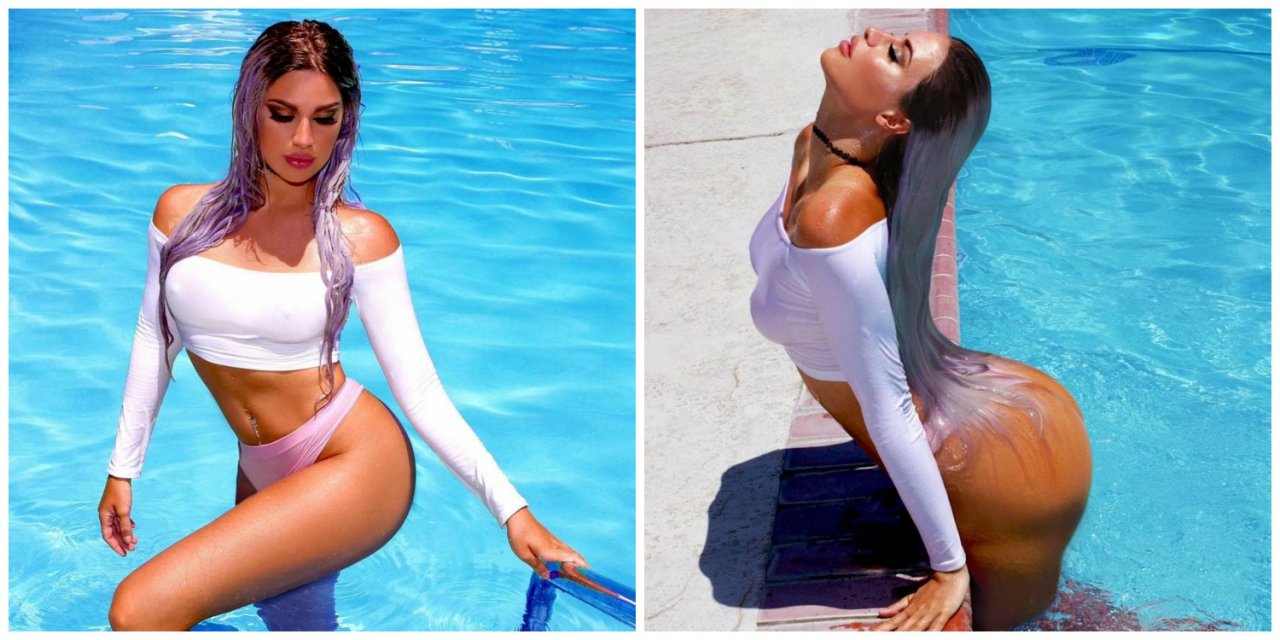 What do you do in your spare time?
I eat sushi and watch Netflix, hehe.
Do you have any hobbies?
Besides everything I work with, one of my greatest interests is to travel. It is also a big reason why I chose the jobs that I have, for the freedom that comes with it. I can take my job anywhere and because I love to work it has become so that I like to do it as a leisure activity as well. When I am not traveling, I hang out with my girlfriends, we do everything together, from cozy evenings at home to exciting adventures.
Describe yourself with 3 words.
Should you ask people around me to describe me with 3 words, they would say that it is impossible. I have extremely much personality and an abundance of emotions, thoughts and opinions. I am like a chameleon and adapt myself to the social situation I am currently in. Sometimes I bring out my raw humor and sometimes I can sit and philosophize and talk about deep things beyond time and space. But broadly speaking, I would say that I am outgoing, dominant and emotional. Should you meet me during a night out, I can guarantee that before the evening is over you will say "You were nothing like I expected" and I take that as a compliment. For those who are into zodiac signs, I can say that I am cancer.
What is the sexiest garment in your wardrobe?
Basically my entire wardrobe contains sexy clothes, underwear and an abundance of sex toys so it will be difficult to choose something special. But I love red, leather and everything that is tight.
There is only one of you and you are perfect as you are.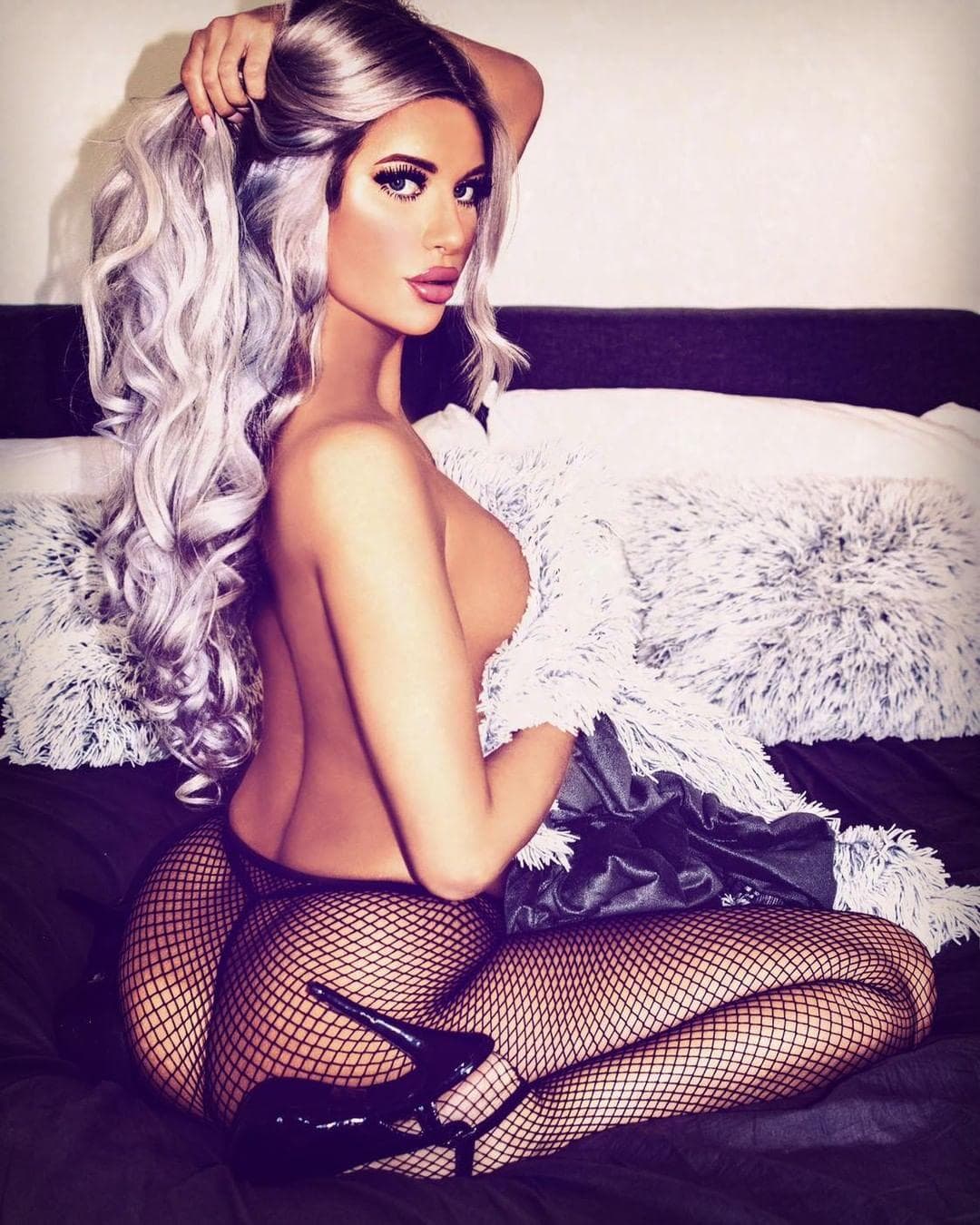 What do you think is sexy?
A confident and assured guy who is down to earth.
Do you have any fetishes?
Sadly I have to be boring and say "no".
You are interested in beauty, makeup and hair, is that correct?
To say that I am only "interested" is a great understatement. It is my life, my profession and my calling! I love to create, experiment and be creative. It is something that I will always be passionate about.
What is your best beauty tip?
There are a billion different tips and tricks that I could give you, but instead I going to share something that is much more valuable. Today's society contributes to so much stress, anxiety and comparison with others. Instead, remember that there is only one like you and you are perfect as you are. It is important that you take care of yourself and work on your confidence every day. Treat yourself to some alone time and do things that make you feel good, as often as you can, and you will look fresh on the outside and feel it on the inside.
What goals do you have for 2019?
To enlarge my breasts (I got surgery scheduled on the 21st of January), travel, buy an apartment, focus harder on my career, spend more time with my loved ones, start taking pole dancing lessons and take care of myself and my well-being.
Thanks Nicci! You undoubtedly live an exciting life, with many things going on. One of these things is her blog and you will find it by clicking here.