If you've been working as a photographer for a long time, you usually have a lot of interesting stories to tell. Particularly if you have chosen a specific Magnus, a fetish photographer, is no exception. We got curious and went looking for some answers.
Hello Magnus!
You're a fetish photographer, would you say it's a correct title?
As reality looks today then, answer: yes!
How did your photo interest start and how has it evolved over the years?
I started as an adventurer / backpacker and photographed travel portraits for travel magazines and daily press. This was back when physical newspapers were larger than the internet, ie in the nineteen century.
My interest in volcanoes and other odd destinations paved the way into the world of magazines. There were not so many who were crazy enough to visit active volcanoes and photograph the spectacle close up. Nor did I have any major competition to shoot mysterious animals on high mountains, in jungles and in sea, drug production / cultivation in northern Thailand, strange funerals and piles of corpses on Sulawesi.
AND … On December 24th, 1999, I was in South America and took pictures of hummingbirds. Just like Donald Duck, I was there on Christmas Eve*, in Ecuador, trying to get a shot of those incredibly fast birds. I was laughing and in my head I could only hear "Appappa-pappa-pa-pappa-pa".
Nowadays I have my own studio and a storage space filled with a hell of a lot of fetish clothes and props. I occasionally make some props myself for clubs and other studios.
Had to find a niche to survive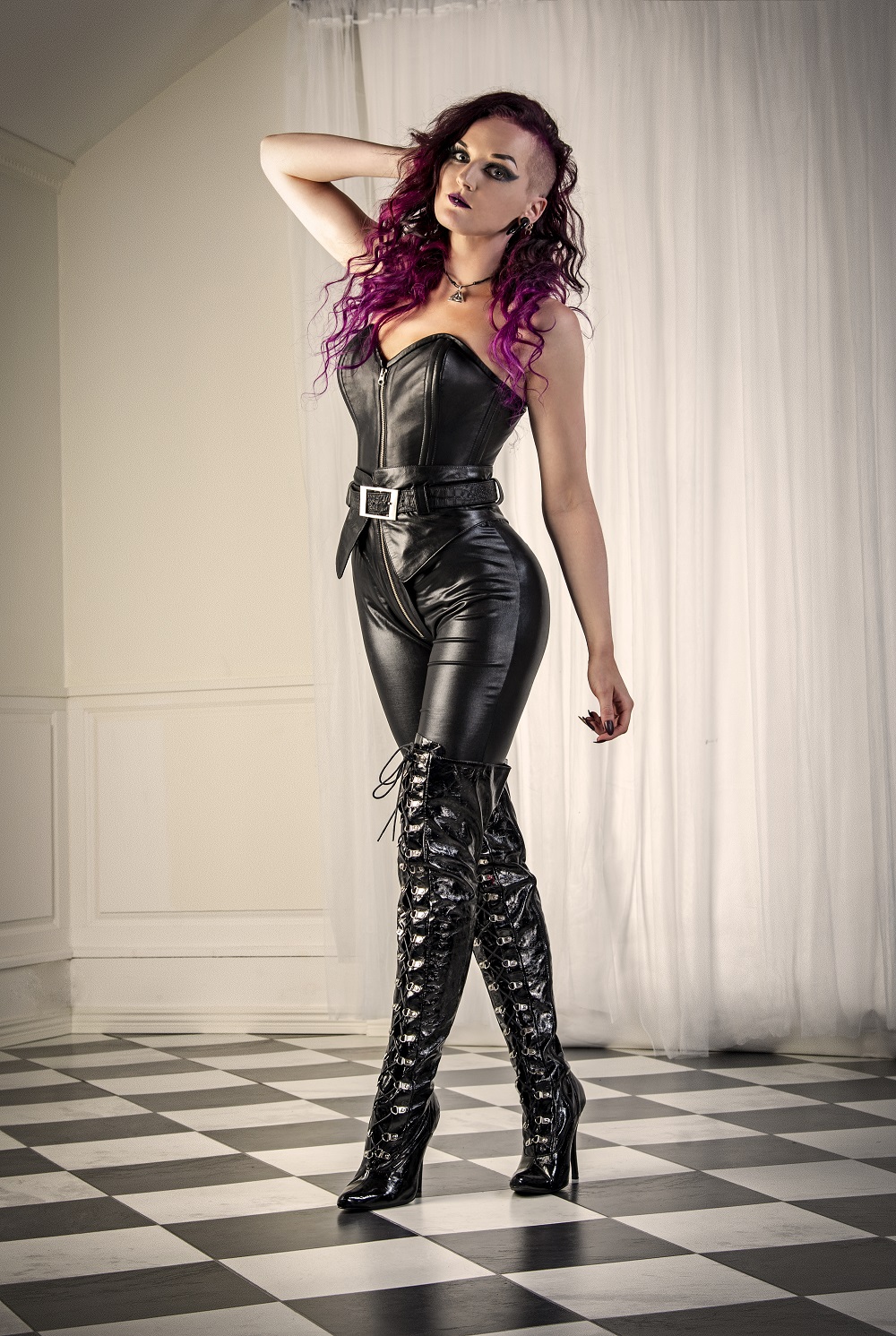 Do you think photography as a profession has changed since you began?
Oh yes! People no longer go to the photographer as they did before. Everyone has some kind of camera and many people even take their wedding pictures on their own.
Wedding photography was the base income of a photographer in the past. So for my part when wedding couples and those who just wanted ordinary portrait photos stopped calling, I had to find new pastures and a niche to survive. I slipped into alternative lifestyles and special clothes. It turned out that I obviously had a fetish for clothes a'la lacquer-leather-latex, as I came to realize when I discovered that the only portrait photography that people paid for were photos for contact ads.
Nevertheless, there is still a small market for "regular" photos for contact ads, such as Mötesplatsen (the Meeting Place). Almost all serious dating today takes place online instead of at the pub, and the better the pictures a person has on his profile page, the better dates the person gets.
There are many different types of fetishes today. Is there any specific fetish that, in your opinion, has grown over the years and become more mainstream?
I would probably say that many fetishes have found its way into the mainstream. You can even buy chokers and lacquer outfits in a regular clothing store nowadays. The online stores / erotic stores are getting more and more fetish and BDSM in their range, so it is obvious that there is a growing interest.
Some of the growing fetishes are latex clothes, role play (nurse, maid etc) and miscellaneous rope play (bondage).
I'm photographing clothes with models in them
What in your area is what you most like to photograph?
Tight clothes in shiny materials and the people who wears them. I have discovered that you get the best pictures of people who themselves like wearing these kind of clothes. A couple of times I have hired some really good looking pro models and stylized them in fetish, but all these attempts have ended up with pretty bad results. In those pictures it looks like the model does not fit in either the clothes or the role, so the images does not look credible at all.
"I don't undress my models, I dress them" is an expression that you often use. What do you mean by that?
Nudity is nothing I find interesting in front of the camera. I have not taken a single naked picture in my life. To me, it's the clothes that are the biggest thing and I usually also say that I'm photographing clothes with models in them.
When did you discover your BDSM / fetish / kinky sides?
First of all, I got hooked on corsets. I almost have a compulsive behavior about them and I cannot resist the urge to buy more of them. There are very many corsets in my props storage nowadays.
Then along with the people I met with contact person photography, and later I became a club photographer at various fetish events. All I got to see and all the people I got to know which also turned out to be among the nicest people I've ever encountered got me stuck on how beautiful everyone was in their clothes and roles.
Which clothes / materials do you find the most erotic?
Lacquer-leather-latex of course and they all have their own situations when they are at their best. Latex always looks good in a photograph, lacquer is good for studio sessions and leather works both in the studio and outside. A woman wearing leather clothes "for everyday life" is something I think is incredibly beautiful.
All people, materials and clothes have their own different best of combinations. For example, some looks good in pants, others look better in a dress, and it is my job to figure out the best combination.
But if I only get to choose one of them that are most erotic, I choose a catsuit in leather with a corset on the outside, and of course a pair of really nice high heels.
My terrific man cave is my wine cellar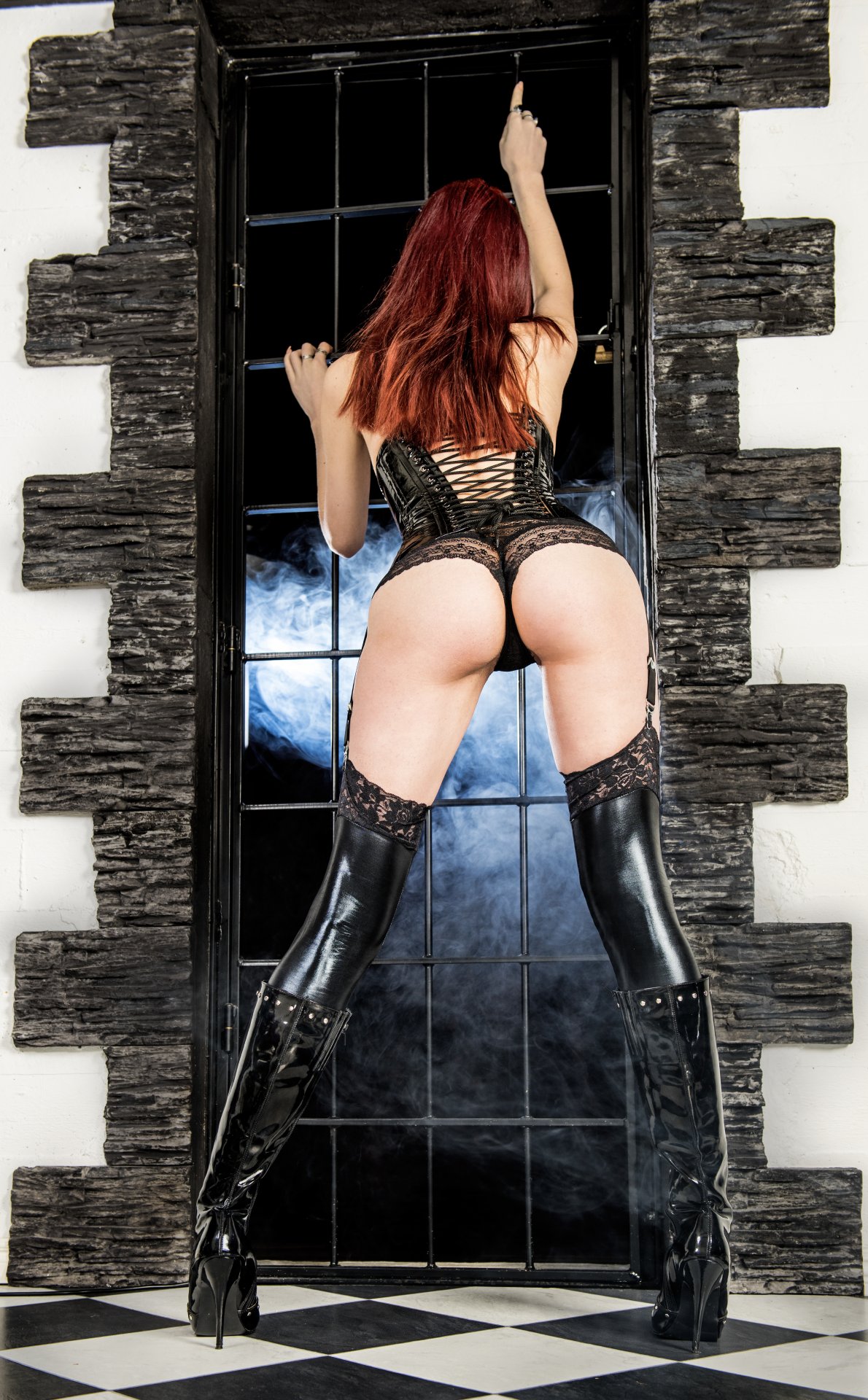 What photographers or other creative mind inspires you?
My biggest idols that I gained much inspiration from are Ken Marcus and Suze Randall.
Do you have any current photo projects at the moment?
I am currently working a lot for a German clothing company called Crazy-Outfits, which I also have a small hand in creating new designs for. I have designed five different items so far and four of them are already out for sale.
This has also meant that my wife as a model has become a world-famous "Crazy-Outfits babe".
Do you shoot anything outside of the fetish themes? If so what?
Whiskey manufacturing in distilleries, bottles and tastings and so on.
Is photography your greatest passion?
Today, photography takes most of my time, but I also have a lot of interest in food and drink. The grill is an important thing in my house.
I am a also a collector of wines, whiskey and bubble. My terrific man cave is my wine cellar.
Thank you Magnus. Very interesting stuff indeed, don´t you think? Be sure to check out his instagram.
* Note: This refers to a cartoon that is broadcast on Swedish television every year on Christmas Eve